Just how screwed up is our immigration system? Here's an excellent graphic that shows how bad it is. The nautical term FUBAR comes to mind...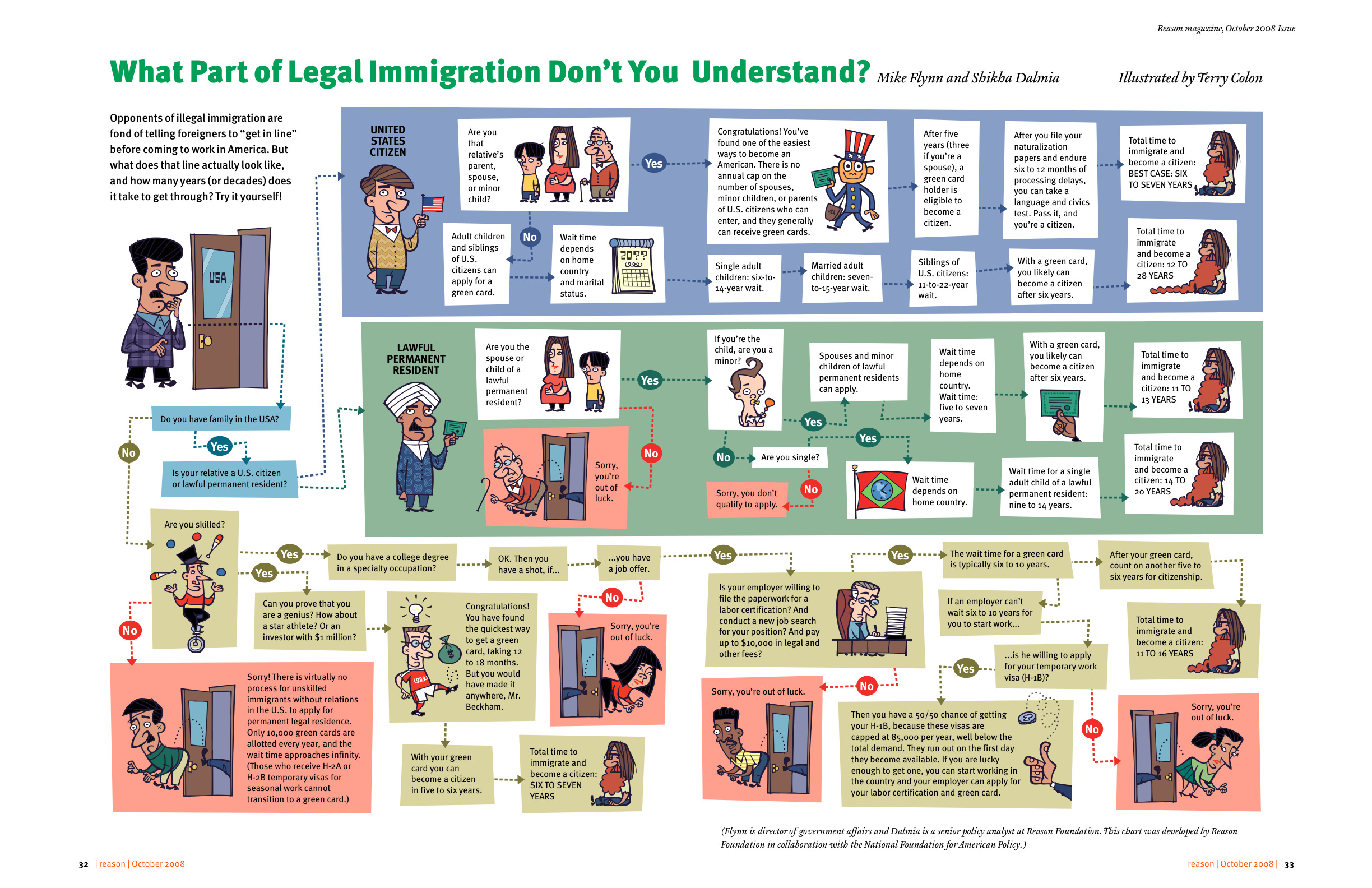 While I am not a proponent of throwing out the baby with the bath water, we really do have to do something. My preference would be to secure the border first, then come down hard on those employers who hire illegal workers in the first place.
A first offense would be a large fine, a second would be loss of business licenses, a third offence would lead to jail time as well as huge fines. Additionally, I would like to see the any municipalities and countiess that advertise as "sanctuaries" lose all Federal funding. This would discourage those cities and counties from encouraging the hiring of illegal workers. A large part of California's budget problems stem from the enormous number of illegals they are forced to educate, give health care to as well as providing other services to.